Water Damage Restoration in Los Angeles and Orange Counties, CA
Mold Remediation in Los Angeles and Orange Counties, CA
WHO WE ARE
J&T is a highly skilled property damage restoration company serving residential and commercial customers. We are licensed, insured, bonded, and IICRC-certified in Water Damage and Mold Remediation.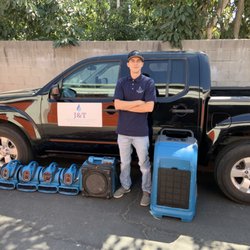 WHY J&T
We offer tailored solutions for your restoration needs, and a fast response time.
We are certified and fully trained professionals.
Our high-quality processes meet all proper guidelines.
Our state-of-the-art equipment is designed to restore your property to pre-loss condition after an unfortunate event or disaster.
WHAT WE DO
Projects include both new construction and repairs/restorations to existing properties.
Occupied and fully operational job sites are never a problem.
We also plan, manage, and build multi-phase jobs.
OUR VALUES
We serve the people, the businesses, and organizations of Anaheim and the surrounding areas. We are invested in, and committed to, our community and to our customers' needs. Our 100% Satisfaction Guarantee backs all of our work!
Our Water Restoration & Mold Remediation Services
How It Works
When your residential or commercial property suffers from mold, or water damage, you should minimize the damage cost to you before it gets worse.
During these emotional and disruptive emergencies, you need an experienced damage restoration company like J&T. No need to panic, our technicians will be by your side until the job is done.
Whether it's water loss, mold growth, or an unfortunate trauma, our 24/7 available property damage restoration services can alleviate the risk of danger and get your property back to normal ASAP.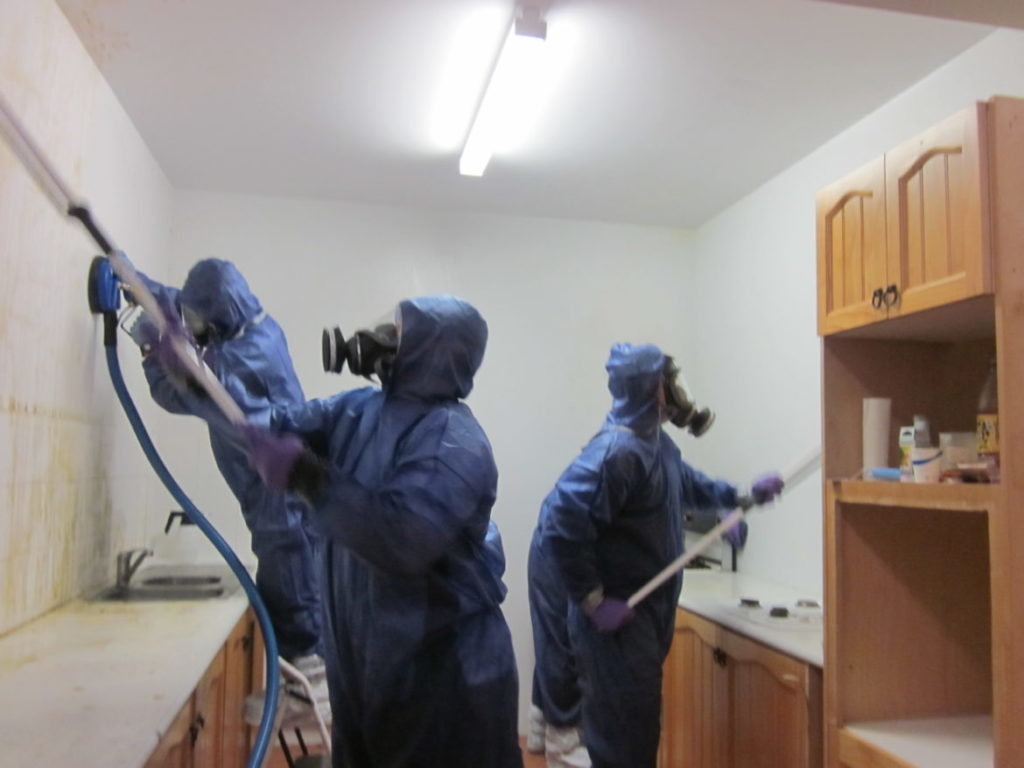 Submitted a quote through Yelp and Steven was quick to respond. He was able to provide an estimate over the pictures I sent him. Steven was easy to communicate with through Yelp. Was able to have someone come in to fix the issue over the weekend. Joseph came to fix the mold damage and was done in less than 2 days. Joseph was knowledgeable and also professional. He treated my house like his own- could tell by how he was cleaning up the mess after and putting things back. I also value the honesty of this company- a part of the counter top got chipped up and they said they would cover the cost for it. Would definitely recommend this company to others and use them in the future.
Fast, efficient, and quality service. Came on short notice and completed the job well. Provided detailed documentation upon completion. Highly recommended!
I hired Steven to conduct a mold inspection of a house I am buying. Despite reaching out to Steven during the holidays, he was extremely responsive. He even offered to conduct the inspection the day after Christmas! His team conducted a thorough inspection and expediently provided me the report. He found mold and even explained the potential cause of the mold, and how to fix the problem to avoid future mold. Steven was also very reasonably priced in comparison to all the other inspectors. I will be recommending him to my family and friends!
We loved our experience with J&T restoration. We did a simple dry out of our laundry room and were worried about mold. Joseph did a great job, was prompt and professional, and treated our house like it was his. Would use them again any time
Simply great, quick service and extremely easy to deal with!  Can't ask for more than that!
J&T showed up and did exactly what they said they would do. They came on a Friday and placed the dehumidifier to dry my water heater closet, It was soaked after it flooded the day before. He returned on Sunday to check on the progress and take measurements to restore the closet floor. He returned Monday and everything is better than new.
Joseph helped out our church with it's mold problem. He was very responsive to all of our questions and concerns. He went above and beyond to take care of the issue and guaranteed his work. He was very courteous and polite and provided exceptional service at a cost efficient price. Thank you for all your help!
They were one of the first to reply to my request and very happy I went with then. They were at my home the next day and had everything dry and safe in a few days.  A+++ would highly recommend.
Joseph and his brother Jacob did an excellent job at a fair price.  They removed mold that was growing on the pedestal of the water heater.  Everything looked clean and tidy.  Their response time was fast and they were able to do the work on the spot.  I would highly recommend this company.
Joseph did a great job with our water damaged flooring!  We had a couple quotes but we decided to choose J&T on the spot because of his honesty and did not draw out the work and price.  The price is very reasonable. Great service and super nice.
J&T Water Damage Restoration Blog